General info:
Šediváčkův long is the longest sled dog race in the Czech Republic and also one of the hardest races in Europe. It is a four day stage race on the shoulders of the Orlické mountains, including one bivouac (sleepingout on the snow). Every year mushers from Belgium, Czech, Denmark, France, Holland, Germany, Austria, Slovakia, Switzerland take part in this race. The race is rated as the Czech championship in LONG-distance(long trail). In 2004 there took place the Europian championship in LONG and MID. Since the year 2002 Šedivačkův long has been a part of the extreme sled dog race series for the title of the IRON SLED DOG MAN.

Šediváčkův Long offers to all who take part - dogs, mushers, spectators, organizers and sponsors - absolutely extraordinary experience. For those who cannot take part there will be updated info from the race on our websites www.czechlongtrail.com, current reports and shots on the radio, TV, articles and reports in press and for everybody there will be a film as from every year before. All necessary info will be on the website same as the updated resuts.

Category:
LT1, LT2, LTO, pulka, OPEN.
Skiering: special equipment and help from organizators. Only for skiers with evincible experience.

Sponsoring:
In consideration of the large organisatorical and financial effort to prepare the extreme race, sponsors and all kind of help are welcome.

Contact:

Pavel Kucera
Po Box 35, 38451 Volary, Czech republic, Tel: 00420 602 109 583

Andrea Muller Kucera
Blutenweg 1, D-94116 Hutthurm, Tel.0049-(0)171-6122535
E-mail: mueller.kucera@web.de
Information to the 15. year:
It is a four days stage race including one bivouac on Czech side in Orl. Zahori, with total race distance 222 km or 333 km. Czech championship LT 2010 and part of the extreme sled dog race series for the title of the IRON SLED DOG MAN. Part of the race is a night stage.
Bivouac:
The place of bivouac is in Czech Republic in Orlicke Zahori. On the bivouac is not allowed any help to mushers from doghandlers or any other person. This will be regarded as a major offence, leading to the disqualification of the team.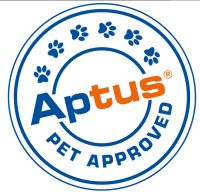 PROGRAMM

Tu 25.1.
from 15:30
Entertaiment programm for children
from 16:00
Ore-race checking
17:00
Open ceremony
We 26.1.
10:00-12:00
start 222 - 65 km
20:00
Mushernight with music
Th 27.1.
13:00-15:00
start 222 - 65 km
Fr 28.1.
12:00
start 222 - 55 km, Finishes in bivouac Orlicke Zahori
Sa 29.1.
07:00
start 222 - 37 km Orlické Záhoří, Finishes from 10:00 at Jedlova
15:00
Final ceremony and awards